INJECTION MOLDING & PLASTIC MOLDING
Haifu Mould Industry Limited(simply as 'Hafo mould'), your solution provider for manufacturing mold products, was established in Dongguan in 1998. We specialize in the development of plastic molding, die casting molds, parts production and product assembly.
Hafo Mould covers an area of 4,000 square meters and the structure area of 6,000 square meters. We employ over 160 staff and equipped with modern production facilities such as Taiwan high-speed CNC, Taiwan inspection machine and more than 30 large-scale CNC equipment.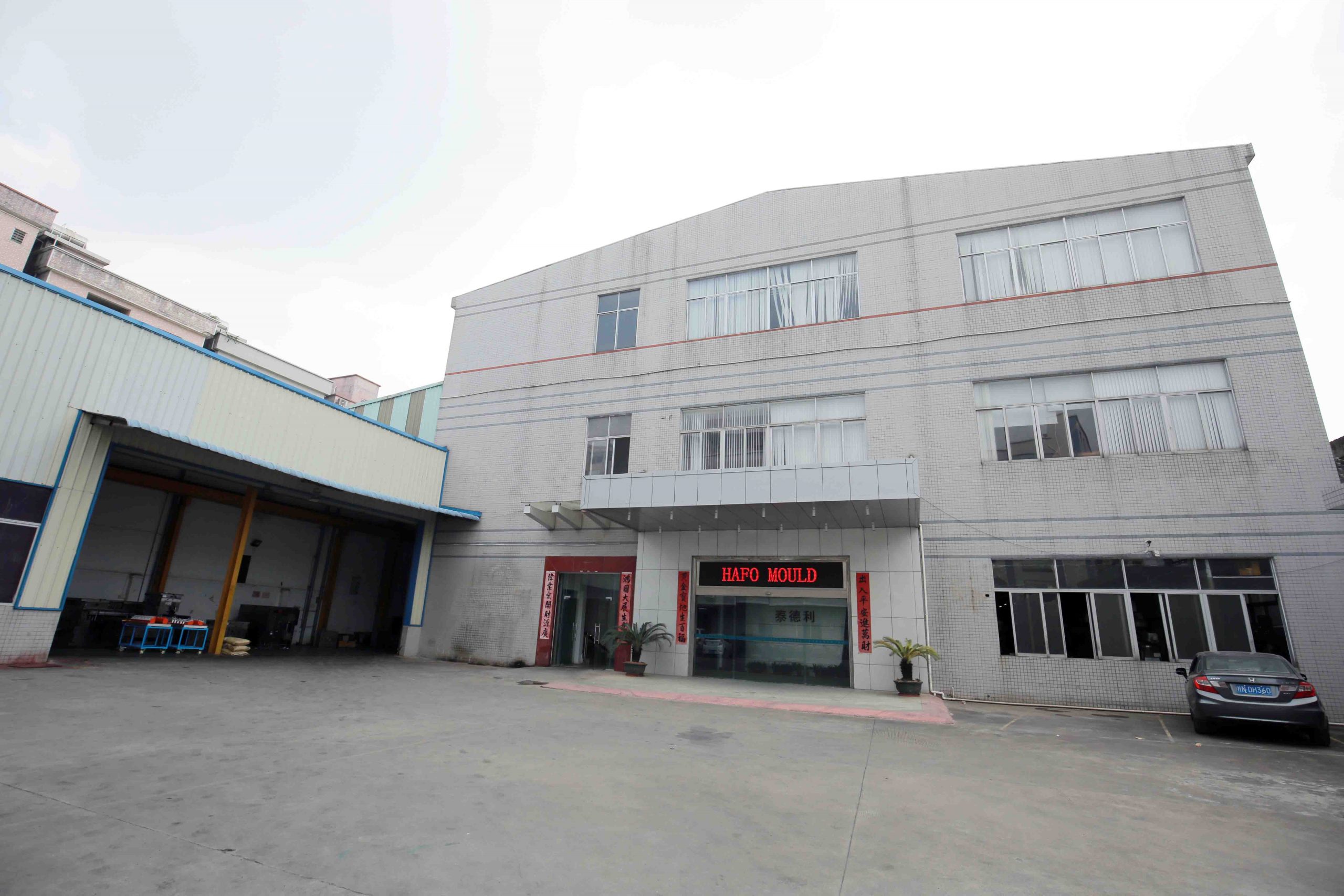 Here are the main injection molds we produce:
♦Automobile series: automotive interior parts, bumpers, instrument panels, door panels, and other accessories.
♦Medical series: sphygmomanometer, portable medicine box, plastic housing for medical equipment, etc.
♦Household items series: plastic chairs, plastic tables, baby tubs, plastic basins, flower pots, plastic containers, shopping baskets, laundry baskets, plastic boxes, etc.
♦Logistics series: turnover box mold of  the beer bottle, fruit, bread, aquatic product, plastic tray mold and so on.
♦Electronic product series: phone case, Bluetooth earphone case, Bluetooth speaker case, humidifier case, etc.
♦Home appliance series: TV front cover, TV back cover, monitor cover, air conditioner or refrigerator plastic parts, washing machine parts, etc.
We have established long-term business relationships with many well-known companies such as DURA Automotive Systems, Brose Fahrzeugteile GmbH & Co, Precise Global Pty Ltd, Purafil Inc, ANVA Polytech, Aditya Auto products & Engineering (I) Pvt. Changfei, Hafei, Lifan, Ford in China. Our molds are mainly exported to the United States, Europe, the Middle East and other countries.
We sincerely welcome you to visit our company and expand your business!
H
afo Mould has a group of competitive molding designers who can design 3D, 2D and other molding design efficiently and accurately. Simultaneously CAD / CAM / CAE, ProEngineer and Solidworks UG design software are introduced to improve the design quality and progress.  To minimize design errors, actual machining conditions are be taken into account to perform a model flow analysis for product structure. MOLDFLOW software is used to simulate the resin flow in the cavity, provide the mold designer with the best solution and greatly shorten the mold development cycle.
Our engineering and mold-making technology includes:
1. Pro/ENGINEER (3D Modeling)
2. SolidWorks (3D Modeling)
3. AutoCAD (2D Modeling)
4. Moldflow  Mold Advisor (Plastic flow/deform simulation)
5. Mastercam (CNC Programming)
6. Unigraphics (CNC Programming)
7. CNC Machining Centers
8. CNC EDM's (Electro-Discharge Machining)
9. Wire-Cut Machines.
A
t Hafo Mould, quality control exist in every link of each project starts from the beginning. We are certified and committed to comprehensive ISO9001 quality standards. We demonstrate this commitment, design and manufacture to create maximum value for customers. Customer satisfaction is the maximum of our corporate objectives. This motivates us to continuously improve staff skills, quality of their services, to participate in market competition. Once the CAD data is received, the mold will be manufactured, molded, tested and inspected by the internal coordinate measuring machine (CMM). Internally all of these activities are carried out with strict quality control guidelines from our experienced staff to meet the specific requirements of our customers.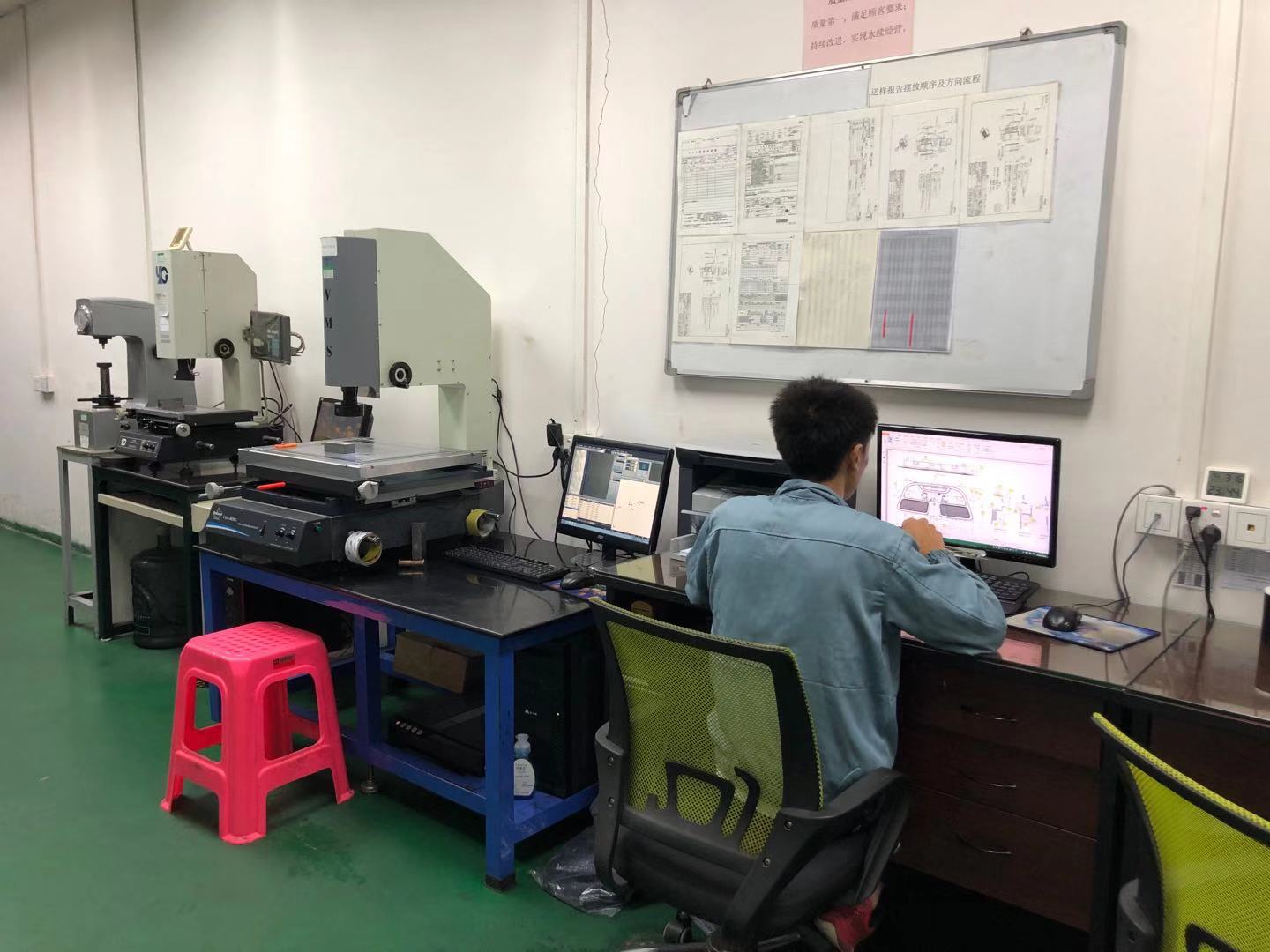 MAIN QC PROCEDURE
1.Mould Design Control
2.Mould Steel Hardness Inspection
3.Mould Electrodes Inspection
4.Mould Core and Cavity Steel Dimension Inspection
5.Mould Pre-Assembly Inspection
6.Mould Trial Report and Samples Inspection
7.Pre-Shipment Final Inspection
8.Export Product Package Inspection
MAIN QC EQUIPMENT
1.CMM Machine
2.Optical Projector